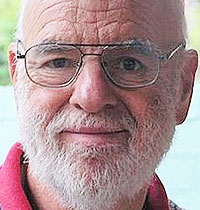 Alan Kennedy
Vice-president
Alan Kennedy has been a journalist for the past 40 years. He began his career with a cadetship on The Daily Telegraph in Sydney, and has worked throughout Australian and in London. He spent 19 years at The Sydney Morning Herald and now works as a freelance journalist.
Alan has been a member of the Australian Journalists Association (AJA), now part of the Media, Entertainment& Arts Alliance (MEAA), for 40 years and has been active in the union for most of that time. He chaired the Australian Consolidated Press House Committee, then, after joining the Herald, became chair of the Fairfax House Committee. He was president of the journalists section of the MEAA for eight years.
He has been a tireless campaigner for media diversity and press freedom in Australia and South East Asia. He has been a member of the Australian Press Council since 2005.